Hey Reader,

I wish I could pull up a chair to have a heart-to-heart conversation, just the two of us. I'd have one question for you: How have you seen God working in your life this summer?
I might follow up with this clarifying question: Where have you seen the most growth or transformation... the kind of change that could only come from God's Spirit at work in you?
(Yep. I'm that acquaintance that goes deep fast.)
I also want to be the friend who calls out God's good work in others, even when they can't yet see it for themselves:
You've grown more patient with your children. I see it in how you respond to them when they need you.
You've become more peaceful in the last few months. That must be God's work in your life.
Your joy is contagious these days. I just love hearing what you're learning about Jesus!
​Way back in Episode 1 of the Fruit of the Spirit season, Dr. Estes challenged us to encourage each other like this. What a gift we offer others when we celebrate the Spirit's fruitfulness in their lives!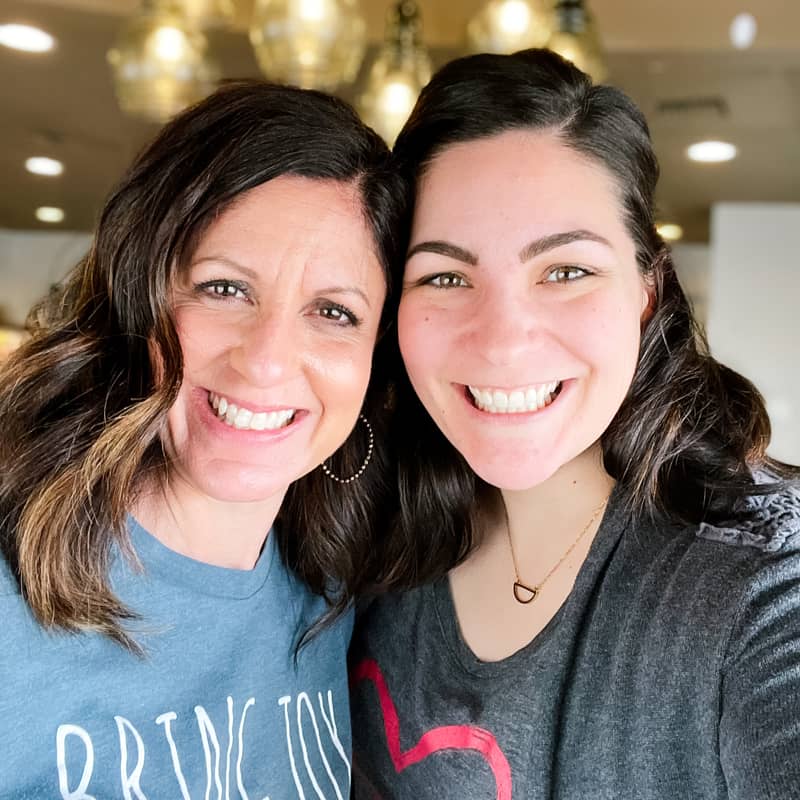 But there's another conversation that we need to have too, and this one starts with just us and God (though eventually we may pull in a friend or two to help us grow).
This is where we get really honest with the Lord and ask Him, what kind of fruit am I bearing in my life these days?
I've been thinking of Jesus' words lately:
By their fruit you will recognize them. Do people pick grapes from thornbushes, or figs from thistles? Likewise, every good tree bears good fruit, but a bad tree bears bad fruit.
Matthew 7:16-17 NIV
And honestly, we can't skip this part. Because "not everyone who says to me, 'Lord, Lord,' will enter the kingdom of heaven, but only the one who does the will of my Father who is in heaven." (Matthew 7:21 NIV). So we've got to get this right.
And what is the Father's will?
This is to my Father's glory, that you bear much fruit, showing yourselves to be my disciples.
John 15:8 NIV
It's critical that we regularly examine our lives. Because frankly, there's too much rotten fruit in the church. Shiny on the outside but poisonous on the inside.
But you may still be wondering: "How can I tell? How do I know if I'm bearing good or bad fruit?"
Just recently, I found this sticky note that I'd stuck in my Bible a while ago, from Beth Moore's book Chasing Vines:
She offers a few poignant self-reflective questions as we wrap up our Fruit of the Spirit series:
Is my heart growing warmer or colder toward people?

Am I constantly in a bad mood?

Am I increasingly exhausted?

Do I get fixated on offenses, or am I willing to overlook most of them?

Have I become harsher or gentler over the years?

Do I lose control easily?
Sit with those questions. Ask the Spirit to search you. Then answer honestly.
Where there's growth, celebrate with God.
Where there's disease, confess and repent, then turn your gaze upon Jesus. Let His love pulse His healing power into your soul and nourish you with His Word.
And where there's fruit, be quick to point to Jesus.
It is, after all, His Spirit bearing His fruit in us.
Then rest in God's loving presence, and rejoice in Him dear Reader. He's not finished with you yet.
---
On the Podcast: A Fruitful Life​
This week we've got an extra-long episode to wrap up our season, as we rejoice in what God is doing in our lives! I sat down with my friend and producer Angie Elkins to share personal stories from our own journeys with Jesus this summer, as well as a few stories from listeners like you.
We're taking a break these next few weeks as we record a new season of prayers for the fall. Feel free to relisten to old favorites, or catch up on episodes you may have missed.
​Apple | Spotify | Google | Stitcher | Listen in browser​
---
Quote to Ponder
"Any concern too small to be turned into a prayer is too small to be made into a burden."
—Corrie Ten Boom
---
​
Back in Stock: Give Me Jesus Mug​
Quick note: my friends at Daily Grace Co are having a warehouse sale on some slightly imperfect inventory, and the reader-favorite Give Me Jesus mug is included! (They usually sell out quickly though, so double-check to make sure they still have it in stock.)
---
Enjoyable Bible Habit:
Reflect and Celebrate
List the fruit of the Spirit (Galatians 5:23-24) in your journal and reflect on where God has grown you and where He may be pruning you to bear more fruit. Then share your insights with a close friend who can celebrate with you all God has done and has yet to do in the coming season.
No matter what you do today, make time with Jesus your one thing alone.
With much joy,
​PS How is God working the Fruit of His Spirit in you and your family? Did you go through this season with some friends? I would love to hear your story! Go to www.prayersofrest.com and click the microphone on the side of the page to leave me a quick voice message. I want to celebrate with you!